Beautiful self written shayaris
❖ What has been kept in making someone own , what has been kept in sharing your pain with others … why would people cry on the deterioration of the person who
is laughing at his own deterioration .
Kisi ko apna banane mein kya rakha hai , kisi ko dard – ae – dil sunane mein kya rakha hai …jamana uski tabahi pe kis liye roye jo khud apni tabahi pe muskurate hain .


❖ The one who loved me the most today is moving silently.
Dekhkar guzar jaate hai chupchaap , jo shakhs kabhi humse pyaar kiya karte the .


❖ Once lighten up the candles of love , once decorate the world of heart , just
once look into my beautiful eyes and you will for sure fall in love
with me
Mohabbat ke deepak jalakar toh dekho , zara dil ki duniya sazakar toh dekho … tujhe ho na jaye mohabbat toh kehna , zara humse nazrein milakar toh dekho ..


❖ Don't accept every corner as a corner , every friend as a friend . There is a huge difference between every sight as every sight is not a scene .
Har kinare ko kinare na samajh , har dost ko dost na samajh … nazar nazar mein farak hota hai , har nazar ko nazar na samajh …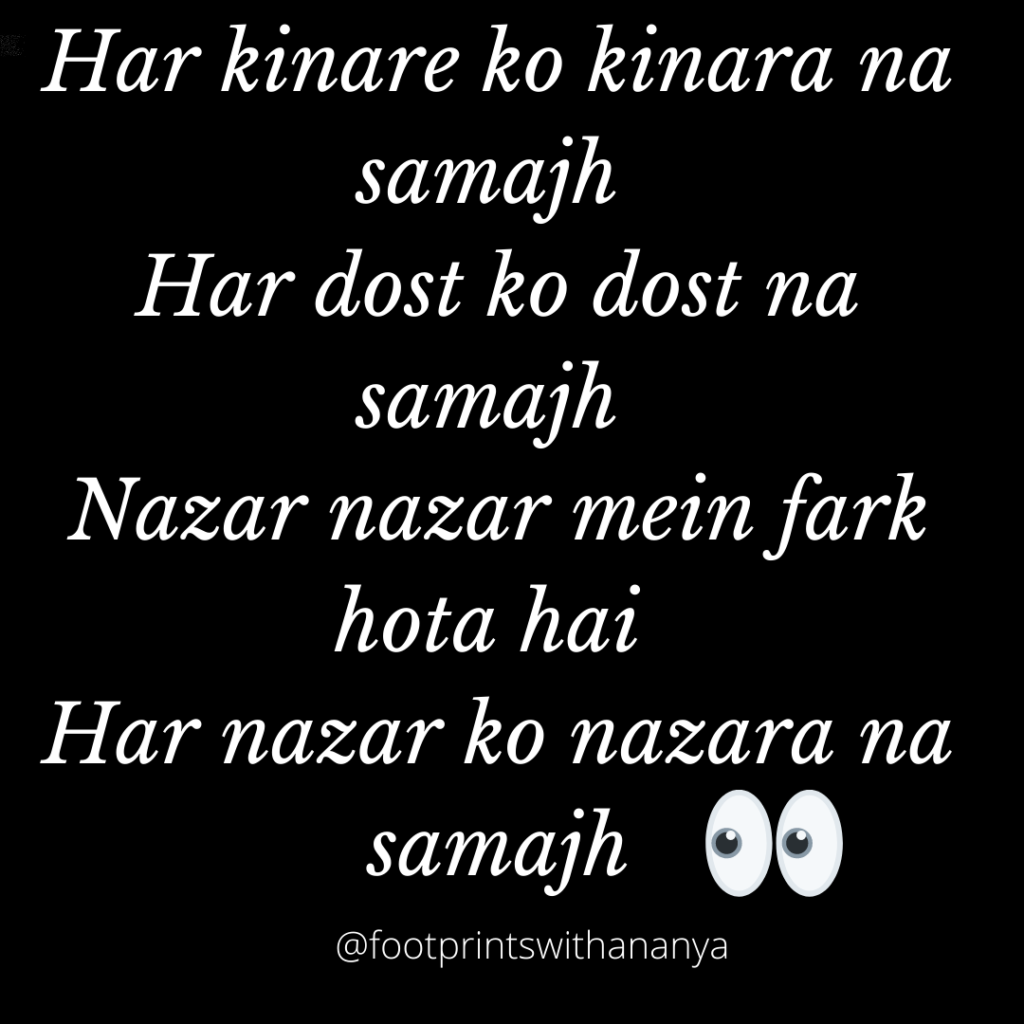 ❖ Death is neither a wish nor a need , death is so beautiful that if it is
coming to us easily so there is no need to beg for life.
Maut koyi chahat hai na maut koyi zaroorat hai .. maut badi khoobsurat hai maut ki god mil rahi ho toh zindagi ki kya zaroorat hai ..


❖ This way your memories are attached with my heart that if they find me alone they lovingly come .
Kis kadar teri yaad ko humdardi hai mujhse .. dekhti hai tanha mujhe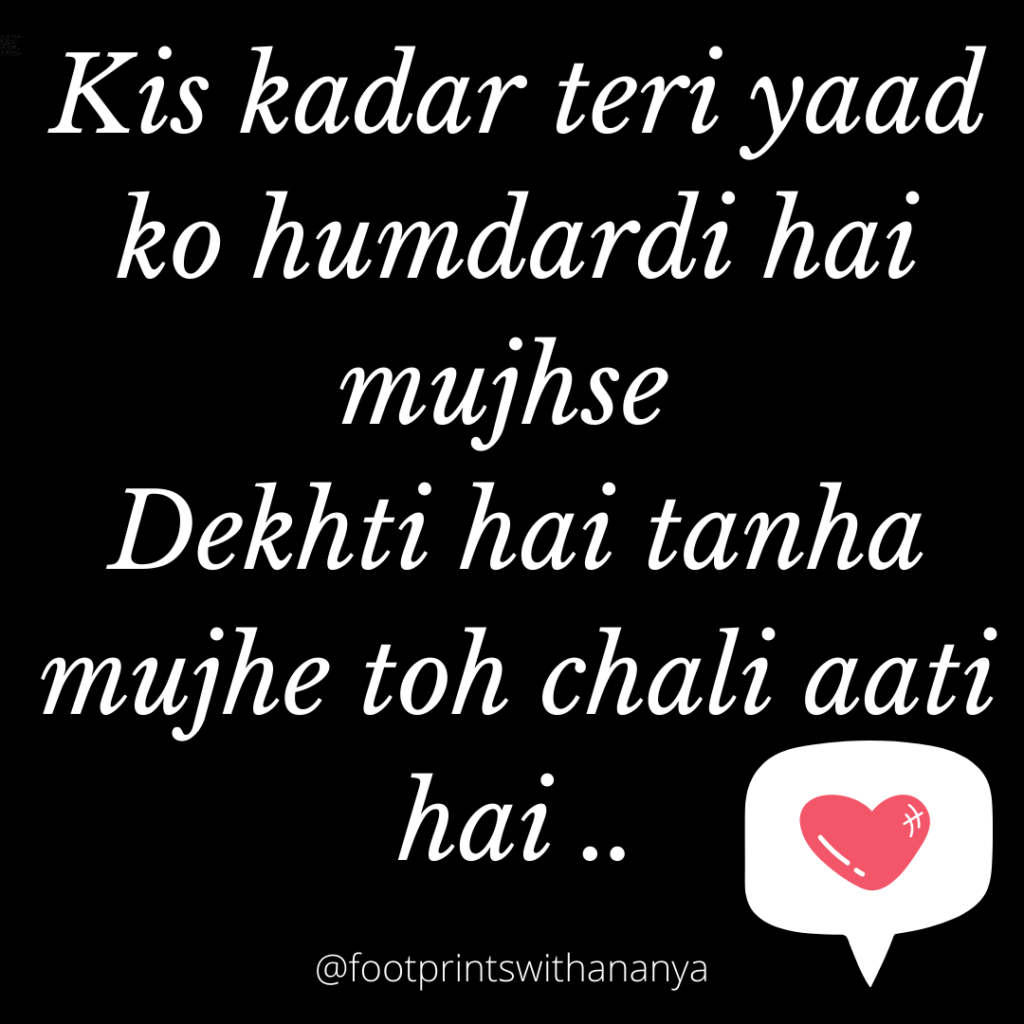 ❖ After my death , before destroying me don't forget to remove my heart as I don't want that , the one who is living inside has to face fire .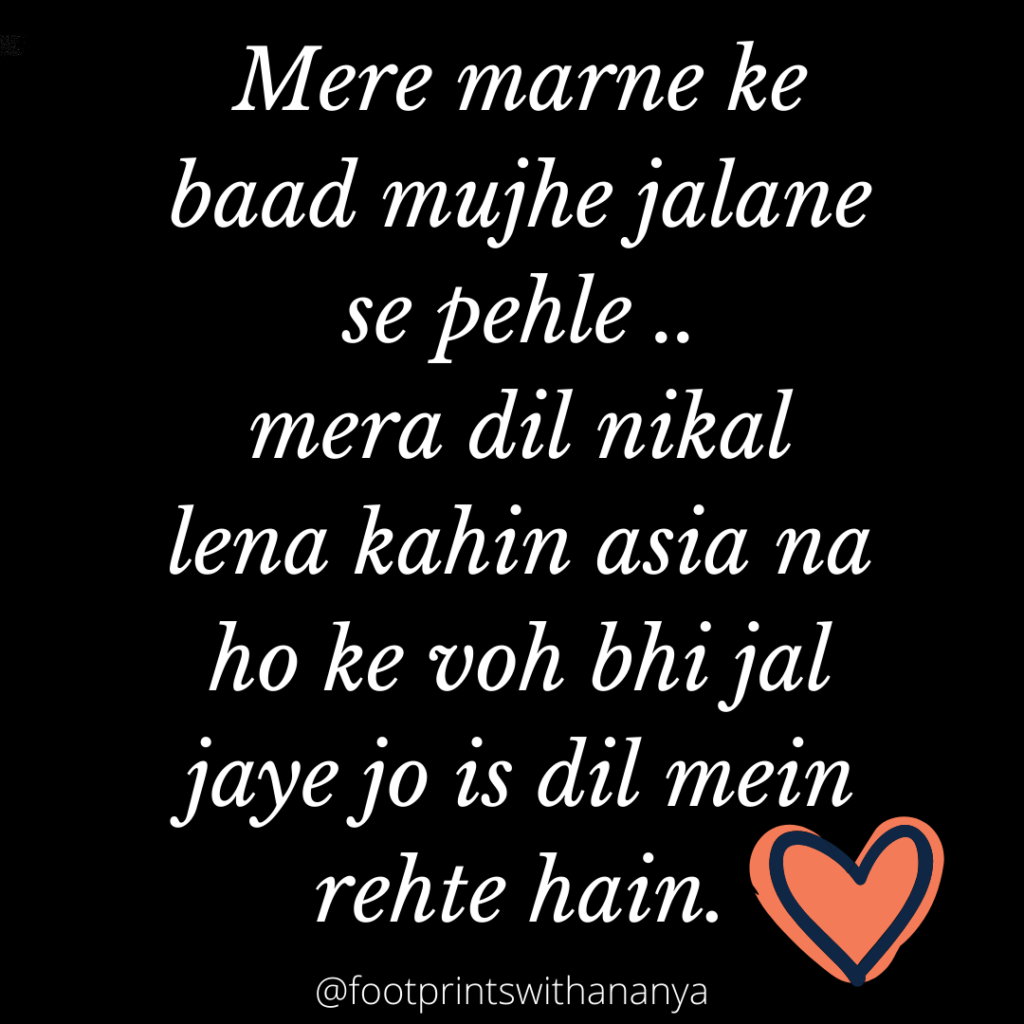 ❖ Who says that strong ones don't say.I have even seen large mountains changing into river.

Eid ki raat hai bahar mat jana , koyi roza na tod de apko chaand samajh kar .

Yoon toh har dil kisi na kisi par fida hota hai , Magar pyaar karne walon ke andaaz juda hote hain .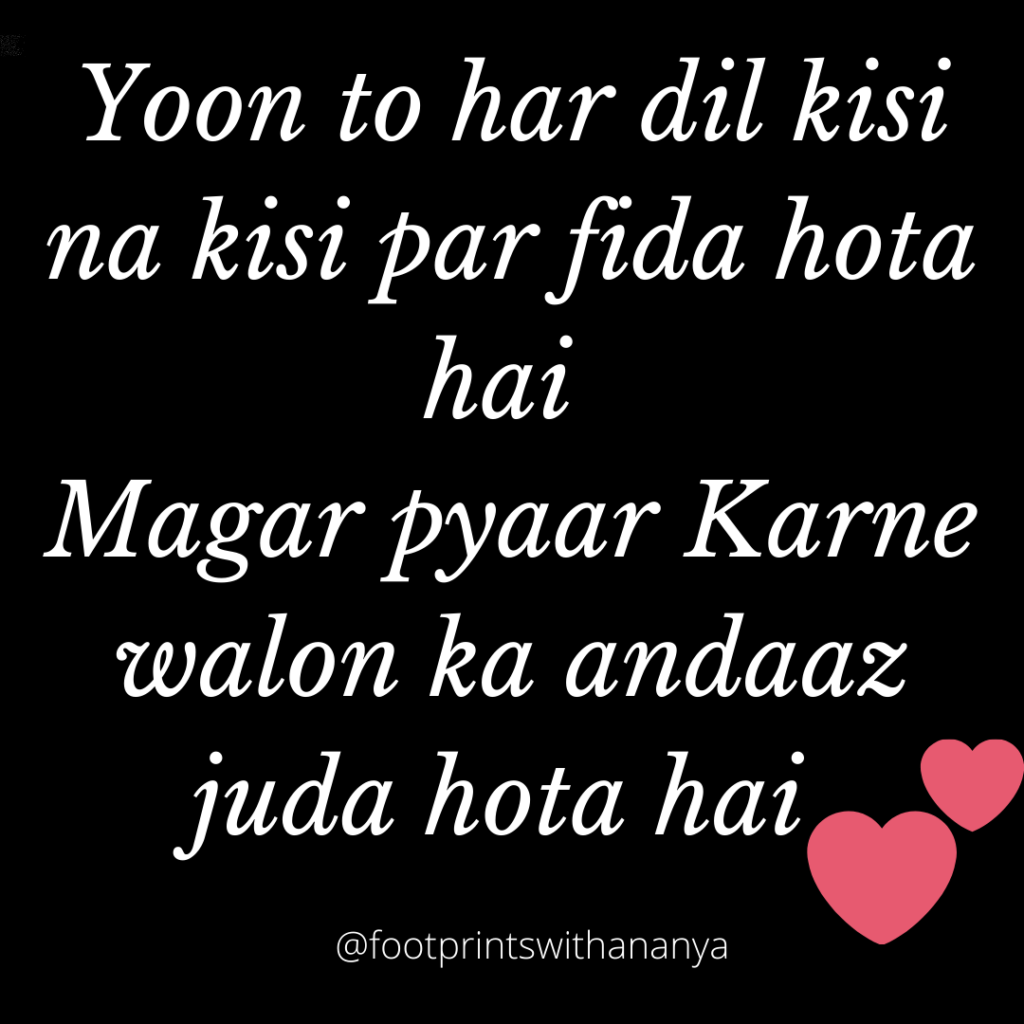 For more shayaris visit here : https://footprintswithananya.com/shayari-ki-duniya-unique-2-lines-shayri/
https://footprintswithananya.com/shayari-ki-duniya-unique-2-lines-shayri/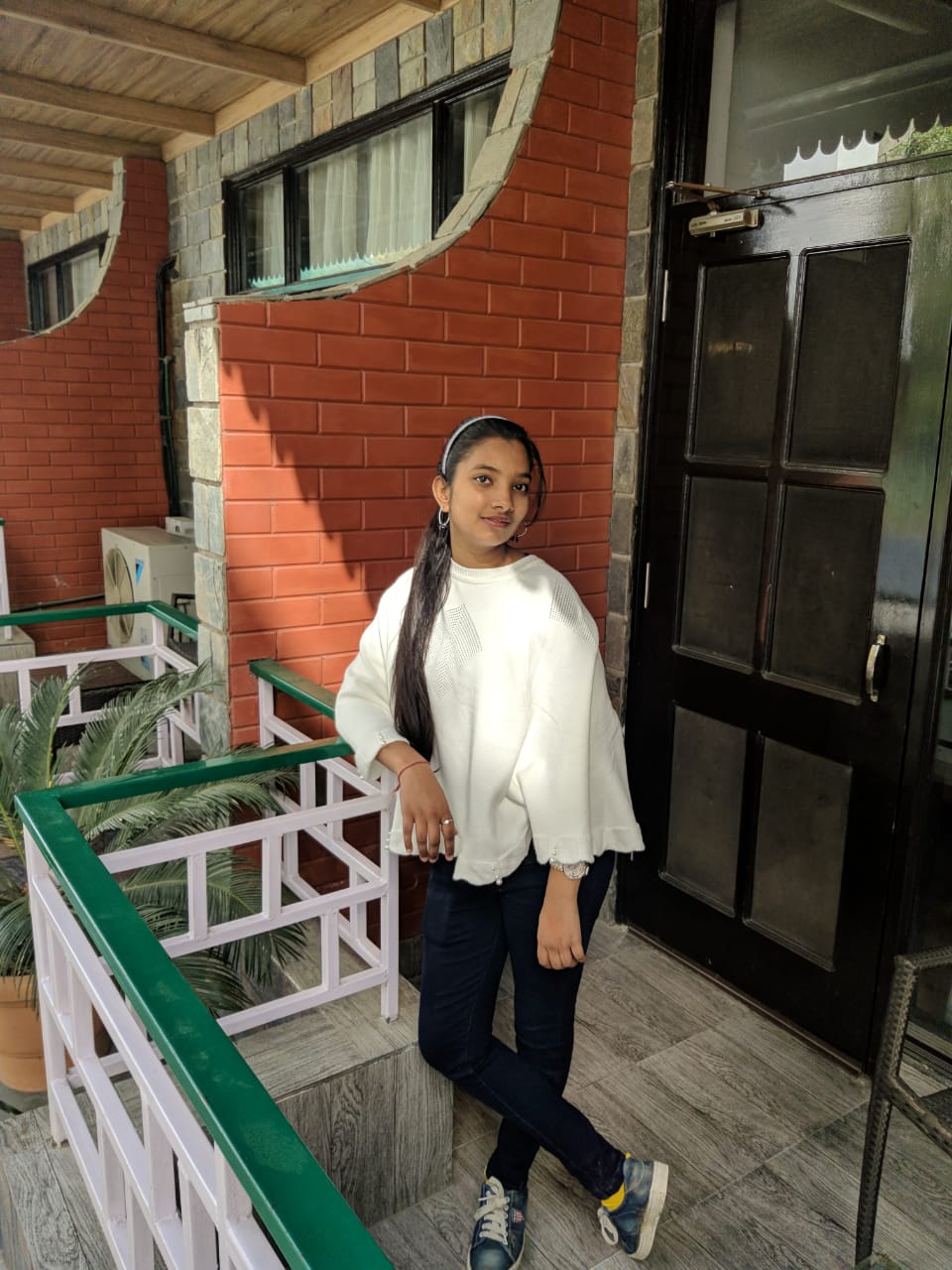 Hey ! I am Ananya here ( full time blogger ) . This is a multi Niche website all about health , shayari , travel places  , lifestyle and technology . Join us by simply following us on social media and get updated every time we post something new .